Engineer Mode DN
http://www.dneternity.com/2012/04/17/%E7%BC%A8%E7%BB%9C%E9%A3%98%E9%9B%B6-academic-engineer-build-gearmastershooting-star/
Apathetic Moon – Dragon Nest SEA, Collection... →
"Friendship is like standing on a wet cement… the longer you stay, the..."
3 tags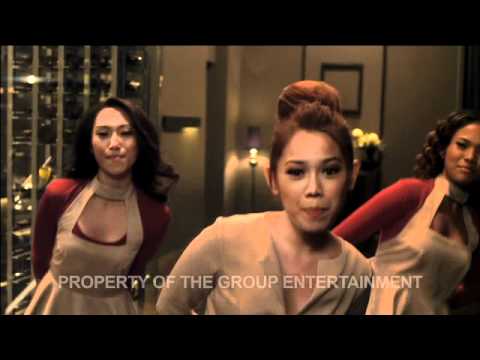 6 tags
w3schools.com →
Qualities of a Good Teacher →
PLANKING an Atheist Act?
PLANKING in Latin means worshiping the devil in parallel position" Flaking or Planking ( resting exercise) - is an old Eastern Religious practice or demonic exercise that leads to death to man people in the past, they are now beginning to revive this demonic practice and most victims are young people. Please don't be an example of this demonic practice. find the meaning first bago...
"Children remind us to treasure the smallest of gifts, even in the most difficult..."
– Allen Klein
Azkals or Dragonboat team
PH Azkals: 0 Golds, 0 trophies, 5 TV ads, 20% Pinoy PH Dragonboat team (2011) : 5 Golds, 0 commercials, 90% Pinoy PH Azkals: with sponsors Ph Dragon boat team: inutang at KKB pamasahe. Ph Azkals: complete outfit Ph Dragon boat team; nanghiram pa ng sagwan sa kalaban. Sasagwan ka ba sa KARANGALAN o sisipa sa PAPOGIAN? (Spread the word!!) (repost)
"We Never Broke Up…..We Never Started."
– No Strings Attached
Three Simple Rules:
injectmeinsomnia: If you don't go after what you want, you'll never have it. If you don't ask, the answer will always be no. If you don't step forward, you will always be in the same spot.
"Choose joy! Smile and feel your face grow brighter and Practice Happiness..."
– Unknown
Ang Gusto kong Love
by BIO13 │Planetromeo.com Ang gusto kong love Yung masarap magbigay nang backrub Yung hindi mahihiyang makipaghalikan sa taxicab Yun, yun ang masarap na love Ang gusto kong love Yung tipong pipigilan ka mag-yosi Di ka papayagang mag-sindi Kaya matututo kang maglumlum nang candy Kasi nga, bawal na sayo magyosi Allergic daw sya sa yosi Tapos magmomonologue nang: "Magyoyosi ka...
Struck
When angels forget to fly; when it's twenty below in July; when violets are red, and roses are blue; that's when I'll stop loving you.
Struck
If you lose the key to my heart, don't worry. Just knock and I'll let you in.
Struck
Girl: Why do you keep following me?  Boy: Because when I was little, my mom told me to follow my dreams.
I am... "Darned Special"?
Leo: You may not be rich or famous, but what you have is pretty darned special. Take stock of all the wonderful things you have in your life right now -- gratitude is a great way to let the universe know that you don't take anything for granted. Wanting more is not a bad thing (after all, the desire for material goods drives your ambition from time to time), but treasuring what you have is a much better thing. Plus, it will put you in a great mood!
Inspire
Life doesn't come with guarantees, so live, laugh, love & be happy… that's all that should matter! In the end, sweating the small stuff won't matter.
Inspire
Hope for everything. Expect nothing.
Project: Manila Paper nila Sol Palakol, Lala...
patxi: SOURCE
Inspire
You cant get to the happy moments in life until you get through the bad. Just like you cant get to the rainbow without a little rain.
Bakit mo ba kailangang maging bakla?
by kim_innocent│Planetromeo.com 1. kase ito lang ung nagpapasaya seo 2. sa ganitong sitwasyon mo lang nailalabas ung nararamdaman mo 3. tangap ka ng pamilya mo 4. masarap pag may sex heheheh   Pro hindi yan ang dapat kase sa buhay isang bakla masalimuot ang ganyan sitwasyon kase ang bakla daw para sa lahat…bkt kamo kase tayo ung nilalapitan sa tuwing meron silang problema katulad ng...
3 tags
Distance Love
If distance were measured in terms of the heart we'd never be more than a minute apart. Though there may be many miles between us, with each heartbeat we are that much closer to being in each others arms again. Sometimes it takes being away from someone for a while to realize how much you really need them in your life. Phone calls from further away and messages on my machine, but I don't...
Inspire
Sometimes the hardest thing isn't the problem, it's having the courage to face the answer!
Inspire
Totally believes that we should always listen to our heart … because even though it's on our left, it'll always be right.
Inspire
The highest point of your journey back to you is the moment when you finally see yourself through the eyes of truth.
1 tag
Lessons from the 'School of Life'
Time to commence a new chapter in your life, but a chapter is too short to cover every detail of college life. Try to prepare yourself for what it has to offer: everything bigger, broader, and brighter. College is a whole new experience after high school. No more familiar faces to greet you, as you'll be meeting new ones. There's nothing to be afraid of, though, since all of you are feeling the...
Inspire
Never think you're nothing. Never tell yourself you'll never be good enough. Because to someone, you' re everything.
No Strings Attached →
No Strings Attached is a 2011 American romantic comedy film starring Natalie Portman andAshton Kutcher. The film is directed by Ivan Reitman. Emma (Portman) and Adam (Kutcher) are friends who have sex one morning and worry about their friendship being ruined. They make a pact to have "no strings attached"; to have casual sex without falling in love with each other. The film was...
2 tags
Pseudo-Relationship: Parang Kayo Pero Hindi
At first, I'm a bit curious on what is really the essence of being in a pseudo relationship until I'm on that stage. Pseudo relationship is the "Parang kami pero hindi" relationship. It's a kind of relationship wherein you you hang out together, you exchange sweet nothings, you email,chat,text to each other often, and even sex! BUT there is no commitment, NO attachment. The risky part of this...
Inspire
When things get tough, find a reason to go on instead of a reason to quit.  Both are easy to find, but the one you chose will change your life.
Inspire
Whatever you are going through remember: God brings us into deep waters, not to drown us, but to cleanse us!
Inspire
Don't let the past become who you are. Instead, use it as a tool, grow from it, and allow it to help you become the person you will be in the future!
"Life is a handful of short stories, pretending to be a novel."